Wizard Wands!
Create a detailed wizard wand any Hogwart's student would be proud to wield!
Date
February 9, 2019
3:00pm - 5:00pm
Location
Children's Auditorium

---
Details
For ages 12-18. Space is limited. Registration is required. Register here or call 217-424-2900 ext. 7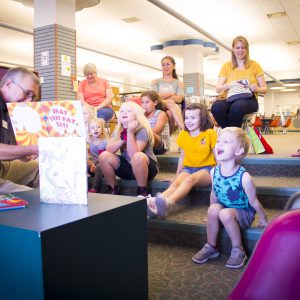 Children's Section
Our children's section is a great place to keep kids busy and meet some new friends!
Learn More →