Legal
From forms to government document and proceedings, legal resources are conveniently accessible from your home or office.
Databases
Gale Legal Forms
Offers an attorney directory, legal dictionary, and a wide selection of legal forms for real estate, wills, pre-marital agreements, bankruptcy, divorce, and more.
OCLC First Search
Find out-of-system books, journals, periodicals, government documents, conference proceedings, and more from libraries worldwide.
Ebsco Legal Information Reference Center
Ebsco Legal Information Reference Center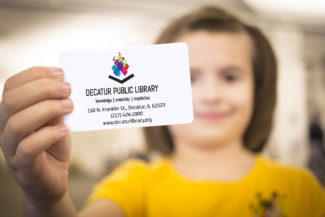 Need a library card?
If you are a Decatur resident, get a digital version online now!
Find Out More →