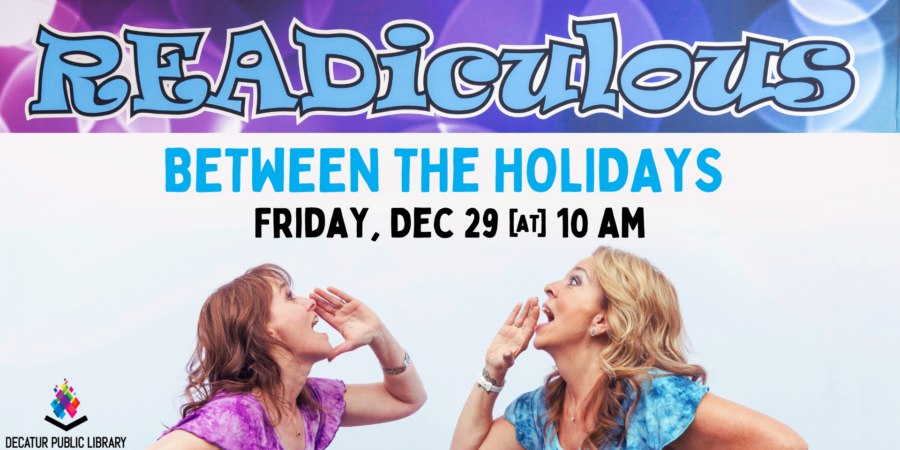 READiculous Between the Holidays
New Show - New READiculousness
Friday, Dec. 29 at 10 am!
Open to the public in the Children's Section

Ms. Susan and Ms. Alissa bring books to life with their dynamic story-acting program! READiculous is back to doing school assemblies so kids may have seen their school program - but this is an entirely different show with different books! For preschool and up!
To find out more about READiculous visit READiculous