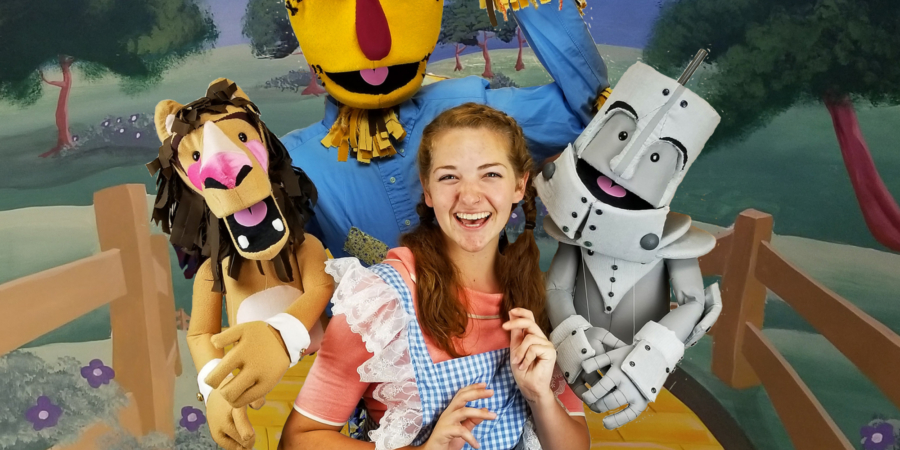 Madcap Puppets presents The Wonderful Wizard of Oz
Life-size puppets present an enchanting, family-friendly classic
Travel down the Yellow Brick Road with Dorothy, Toto, and their friends Scarecrow, Cowardly Lion, and Tin Man. Madcap Puppets of Cincinnati, Ohio brings this epic adventure to life with breathtaking puppets in this enchanting, family-friendly classic. Appealing to all ages, though best for kids who can enjoy sitting through a 45-minute show. Free, and no registration or ticket required.

When & Where
Tuesday, July 30, 2 - 3 p.m.
Tuesday, July 30, 6:30 - 7:30 p.m.
Wednesday, July 31, 10:30 - 11:30 a.m.
Children's Section, Decatur Public Library
Thanks to
The Friends of the Decatur Public Library for bringing Madcap Puppets to our Summer Reading Program!

');