lynda.com
Take an online course to help you pursue your professional and personal goals.
Decatur Public Library has chosen not to renew Lynda.com. Unfortunately, modest climbs in Number of Users with rapidly declining Use of the service had already earmarked the subscription to be discontinued by DPL. In addition, LinkedIn has chosen to force library patrons to create a LinkedIn account in order to access Lynda.com. This violates a patron's right to privacy. Many libraries have decided not to renew Lynda.com rather than jeopardize the rights of our patrons. For more information, please see the link below.
https://www.edsurge.com/news/2019-07-23-as-linkedin-learning-subsumes-lynda-com-library-groups-raise-privacy-concerns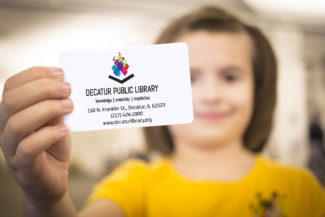 Need a library card?
If you are a Decatur resident, get a digital version online now!
Find Out More →