Local History
Did you know we have our own local databases in Macon County? From checking out old high school yearbooks to finding pictures of friends and family, these databases are fun and educational.
Local History Room
In addition to our great online resources, you can also visit the Local History Room for more information.
Stop into the Local History Room to check out all the great resources we have to offer!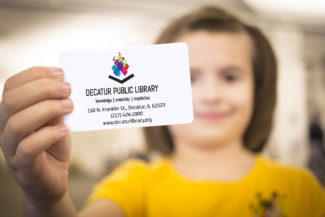 Need a library card?
If you are a Decatur resident, get a digital version online now!
Find Out More →