Geography
If you are interested in geography, you've come to the right place. Our databases include facts, maps, food culture, travel guides, and much more!
United States
A to Z Food America
Explore America's regional food culture and recipes, as well as state specialties and ethnic cuisine. It's a movable feast in a digital cookbook.
A to Z The USA
Provides facts, flags, maps, history, climate, symbols, crossword puzzles, and historic photos about all 50 states and five U.S. territories.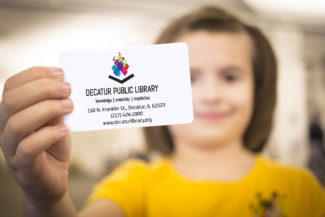 Need a library card?
If you are a Decatur resident, get a digital version online now!
Find Out More →