Gale Courses
Online learning anytime, anywhere...just a click away!
Gale Courses deliver hundreds of engaging, instructor-led online courses focused on professional development, technology skills, and personal enrichment to transform your life. Course offerings are tied to the Bureau of Labor Statistics' fastest-growing occupations and include:
Courses to support business professionals, such as business law, human resources, management, manufacturing, and marketing
Computer and technology courses that suit skill levels from beginner to advanced
Courses in parenting, the arts, hobbies
A multitude of health and wellness offerings
The six-week courses are taught by college instructors and experts in the field, ensuring a high-quality, high-impact educational experience for all ages.
Check Out Gale CoursesCheck Out Gale Courses
Benefits
Additional benefits to you, the patron, include:

Easy – Signing up with your library accounts
Free – Courses are free to patrons with a Decatur Public Library card
Accessible – Courses can be accessed anywhere, any time, on any computer with internet access.
Engagement – Online discussion area bring you and the instructor together for feedback and encouragement
Flexibility – A 10-day extension period is available if needed
Recognition – Patrons receive a "Record of Completion" certificate after successfully finishing a course
Course Offerings
Check out the wide variety of online classes by topic offered through Gale.
Language and Arts Classes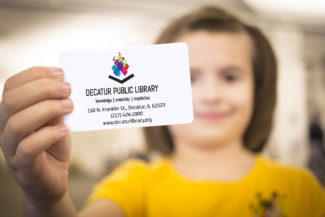 Need a library card?
If you are a Decatur resident, get a digital version online now!
Find Out More →