BabyTALK Times - Cancelled
Suspended until further notice. Please check back.
Date
March 19, 2020
(all day)
Location
Children's Auditorium

---
Details
BabyTALK Times are small parent-child groups designed for families with children from birth to three to share parenting questions and concerns, to celebrate babies' achievements, and to have fun with books, toys, songs, and fingerplays. BabyTALK Times are held in the Children's Auditorium on the 2nd floor. No registration is necessary. BabyTALK Times are also held on Tuesday evenings.
Note that in June and July BabyTALK Times move one-half hour later, to 10:30 - 11:30 a.m. In August they will go back to 10 a.m.
Sponsored by Friends of the Decatur Public Library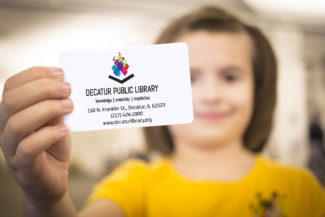 Need a library card?
If you are a Decatur resident, get a digital version online now!
Find Out More →