Books
No matter if you are looking for your next book to read or working on a huge book report, these easy-to-use resources will help you.
Helpful Resources
Research Database Tutorials
If you are new to our databases and need a little help getting started, some of our databases have tutorials.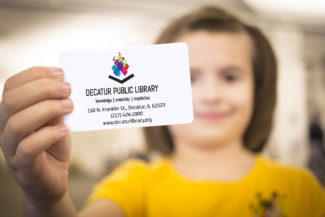 Need a library card?
If you are a Decatur resident, get a digital version online now!
Find Out More →