Biographies
Decatur Public Library has several convenient databases with biographical information about influential people and authors.
Databases
Fold3
Get access to military records, including the stories, photos, and personal documents of the men and women who served and combine records found on Fold3 with what you have to create an online memorial for someone who served.
OCLC First Search
Find out-of-system books, journals, periodicals, government documents, conference proceedings, and more from libraries worldwide.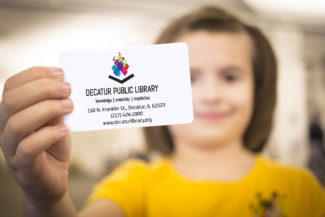 Need a library card?
If you are a Decatur resident, get a digital version online now!
Find Out More →